NORDIC MORNING
Fullservice|
info@nordicmorning.com https://www.nordicmorning.com/
Nordic Morning are part of H&H Group, forming a team of over 500 experts across 15 agencies. We, at Nordic Morning are 150 passionate professionals driving change for the largest enterprises and brands in the Nordics.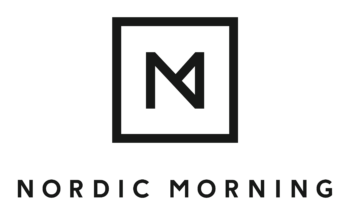 Learn more about our agency
Nordic Morning are 150 passionate professionals driving change for the largest enterprises and brands in the Nordics. We are currently located in Malmö, Stockholm and Helsinki and together, we share a passion for solving problems.
Our curious minds make us responsive and solution-oriented and we approach business challenges from all angles. By doing this, we help clients to become customer-centric by combining our capabilities within business transformation, service design, technology, data-driven marketing, and content.
We think, we make, we learn, we aim further for all of our clients.
Put simply, we believe in making the world a better experience.
Case study example: L'Oréal Paris
L'Oréal Paris was looking for a simple and relatable way to illustrate the hair coloring process with its products to a new audience who were deciding to dye their hair at home. This was in part due to the COVID-19 pandemic, which saw an increase in consumers coloring their hair themselves.
Learn how, in collaboration with Nordic Morning L'Oréal Paris were able to increase their market share in Sweden by 3.1%, in Norway by 3.9% and in Finland by 33.8%.
Read on to discover the full case.
We create seamless digital experiences to grow your business
We ask the difficult questions, challenge conventions and provide well-structured insights to find the right solution for your business. We approach your business challenge using our framework, Research, Advise, Make and Activate. If you want more from digitalization, our team have got you covered.
Client reference - L'Oréal Paris
"The results have been great! The integration of the assets has really strengthened the Casting Créme Gloss campaign, with the brand gaining market shares in a declining market. We have had with some great pre-post test results – considerably increasing the perception of the brand being easy to use, which was the message that we wanted to be communicated with the tutorials." Commented Nordic Brand Product Manager, L'Oréal Paris Coloration & Styling; Ewa Sylwia Kosciolowski
Work with us
At our agency we work hard and play hard too.
We enjoy regular team building activities and the occasional party as well. We know how to have a good time, and we make happiness a priority. If you join us, you'll work with some of the smartest, friendliest, most creative people in the industry.
But that's enough about us – we'd love to hear more about you! Apply for open roles via our website.